There is the possibility to activate the service "Partners". This service opens a small window in your header with logos appearing alternately. By clicking on these logos users get a list of all partners with further link to a description text. This service offers a good possibility to let your partners or other acting parties on the platform advertise their logos.


Procedure:
(1)
Upload the partner logos as pictures (see chapter "
Upload image
"). The partner logos must be 80 pixels in width and 64 pixels in height.

(2)
Click on "add fact" next to the
folder
title where you want to create the partner
fact
.
(3)
An
input mask
opens: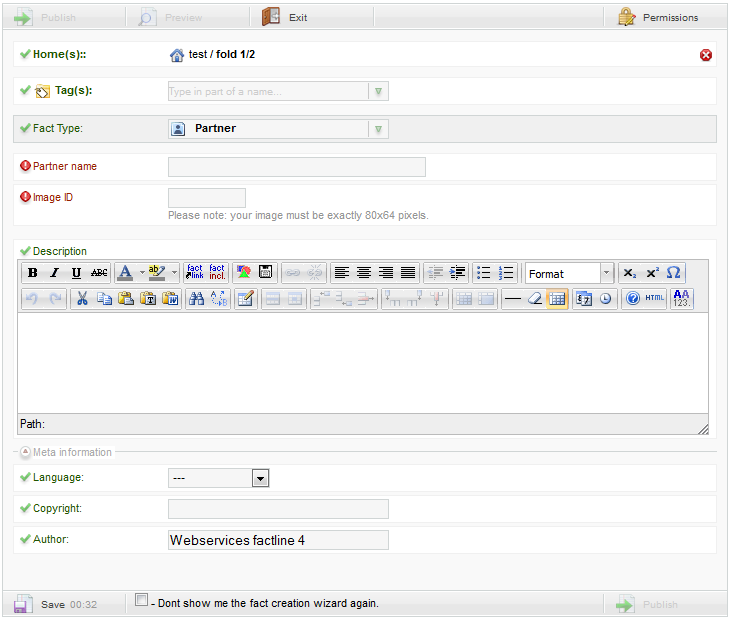 (4)
Insert a partner name.
(5)
Insert the
infoID
of the partner logo.

(6)
If required, insert a description of the partner (e.g. address, website,...)
(7)
Set the
permissions.

(8)
Click on "preview".
(9)
If you want to change anything, click on "edit". If you are satisfied with the preview, click on "
publish
".
The partner logo is now displayed in the header.