It is possible - with the adequate HTML-encoding in the fact itself.
(1) Change the editor of the fact in HTML-mode and make sure you have the right code ready for displaying the extern document. Paste there the code.
(2) Example with Editgrid - Integration of a spreadsheet.
<html>
<iframe frameborder="0" src=http://www.editgrid.com/user/hier-steht-ihr-username+derDokumenttitel?show="style=border=2px solid#ff6400;height:250px; width:650px"></iframe>
</html>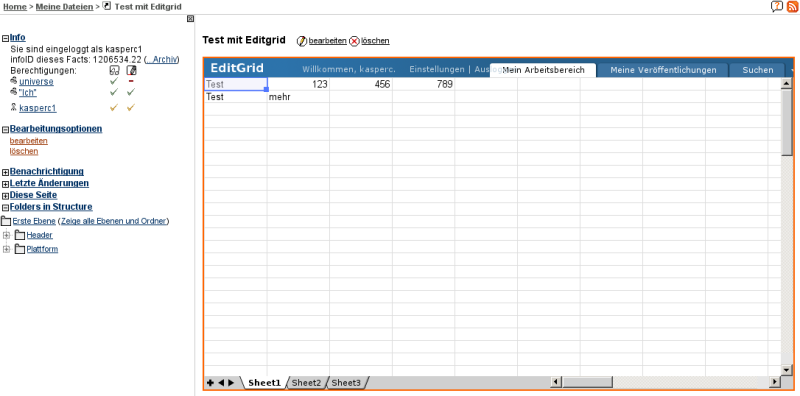 (3) It is possible to work on the factline-platform directly when editing the extern document. According to the attitudes of the tool-operator, documents may be password-protected and therefore visible and editable only for permitted ones.


Document changes do not mean that you' transfuse versioning. The fact you are working in basically takes the role of "a window" outwards.